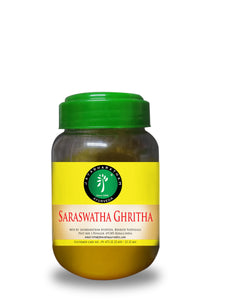 It is used as medicine and also in preparatory procedure called Sneha karma for the treatment of Speech delay, speaking difficulties, low intelligence and low digestion power in children.
It is also given as a general health tonic for children to improve speaking ability, memory power and intelligence.
- DIRECTIONS OF USE:
As advised by the ayurvedic doctor.
Qty: 150ml