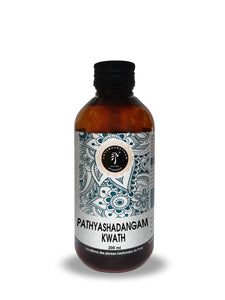 The Pathyashadangam Kwath is a headache treatment aid that helps treat all pain in the face area and also improves vision and night blindness.

- DIRECTIONS OF USE:
15 ml twice daily diluted with 60ml of boiled and cooled water or as prescribed by an Ayurvedic physician. Self-medication is not advised.