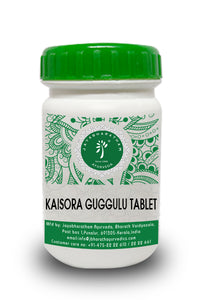 - BENEFITS:
It supports healthy liver function.
It is a marvelous detoxifier.
Dietary Supplement.
Supports healthy metabolism in the body.
It is an Anti-aging agent
It has anti inflammatory actions.
- DIRECTIONS OF USE:
1 -2 tablets or twice a day after food or as directed by an Ayurvedic doctor.
Qty: 60 Nos